Our recent curation with Marlène Meyer-Dunker for her popular feature on our Instagram feed (#reppinkselects) inspired a new space where we aim to bring you short essays, musings and notes from artists in our community while digging into some of their most personal work. The goal is to uncover the creative process, the very personal journey to find inspiration. Scott Behr's work depicts everyday life in a striking, magical and simply uplifting manner. As humble as he is about his approach to photography, he has achieved visual mastery and a massive following on social media as a result. Here is his entry into Creative Spark: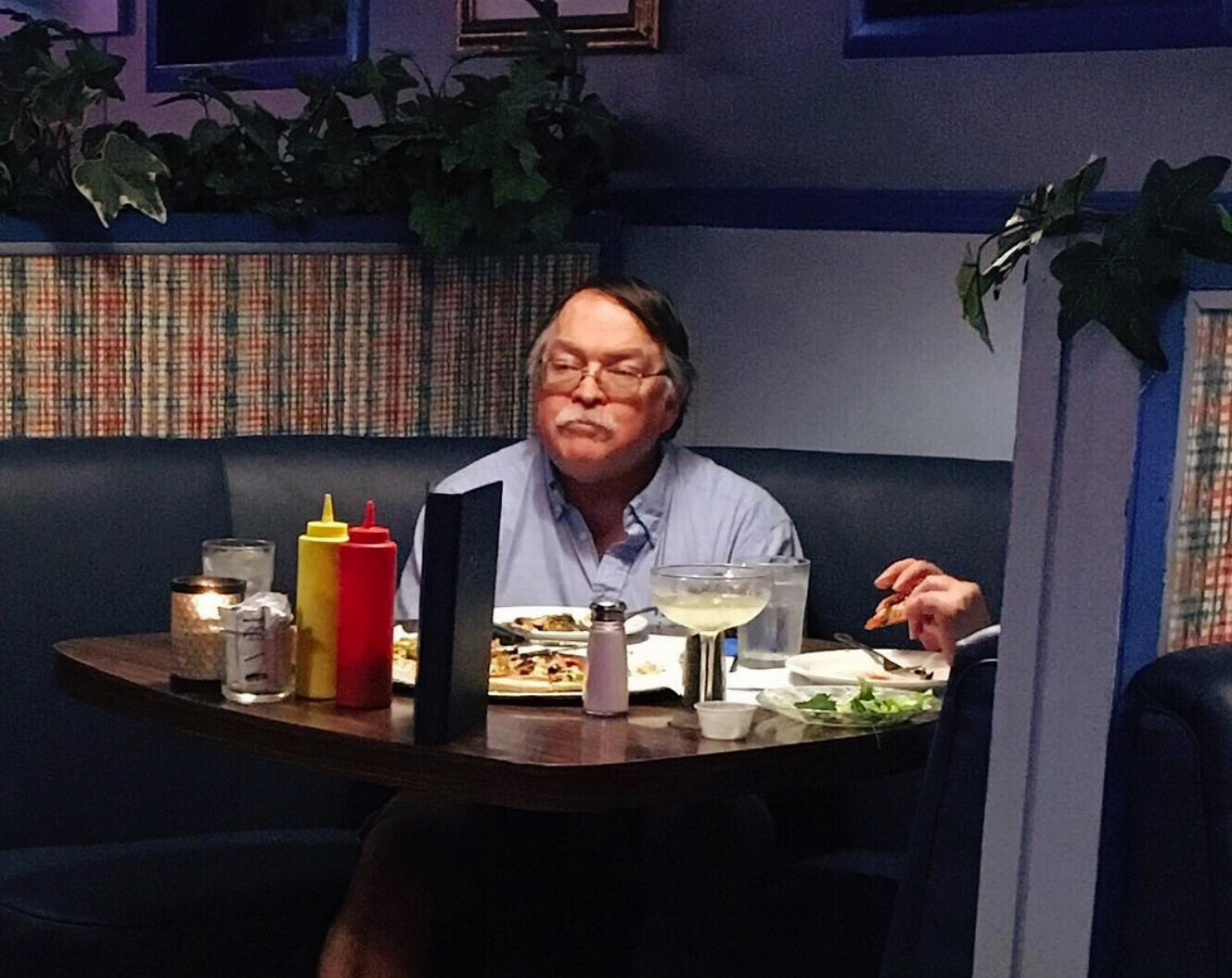 As far as photography goes, I'm a relative newcomer to it.
I only started it with any focus or serious practice since 2013. Before that I used to take random shots that interested me with my budget Canon digital camera, mostly while walking around or traveling. Just a way to fight off boredom.
The inspired moment came after spending the night on my apartment roof with an old friend, talking about what it would take to become more creative on a regular basis in our daily lives. And from that conversation, we both realized that the simplest way to achieve that was to force ourselves to take at least a photo a day(more if possible), no matter how busy we were or how we felt, good or bad. It was all in the repetition and practice and that's the basis of where this all started for me.
My inspirations are constantly changing, just as they do for everyone. There are a few that linger more than others. I always seem to come back to the work of William Eggleston, Nan Goldin, Saul Leiter, Diane Arbus and Robert Frank. They each embody different aspects of what I'm chasing in terms of my work: light, color, subject and composition. Nothing earth shattering at all in my choosing them, many people look to them as teachers and with good reason. I was attracted to their work from my beginning as an artist & just moved forward from there.
Music and movies have been on my mind lately as sources of inspiration. I think because I tend to withdraw inwardly more during the autumn and winter; both keep me sane during the long stretches of darkness that come with the seasons. And because of that, music and film seep into what I'm shooting - not that it would be obvious to anyone but me. I watched the film Tokyo Drifter again this winter and was mesmerized less by the plot and more by the use of color and cinematography. Seijun Suzuki carefully built up an incredible palette for that film. It's playful and provocative, but what struck me most was it made me want to incorporate more weird colors in my life. So I began shooting with more vibrant stocks of film, Ektar, Velvia, expired stock that I would find online for sale. I would shoot and get the results back, and that only made want to achieve even weirder results because it was fun. Seems like we are living in an era that undervalues fun and that's just unacceptable to me.
Music is always present in my work
Everything else can fade away but music is the constant. I listen as soon as I wake up, in the car, at night, etc.
Funny enough, I'm never listening when I'm out shooting, too distracting for me! But it's there, the soundtrack is playing as I snap away like an idiot. Lately it's been nothing but old punk rock and American Jazz from the 50's & 60's. Blue Note label, Impulse, Riverside, Miles, Monk, Coltrane, Sun Ra, Albert Ayler, Sunny Murray, Archie Shepp and lots more. The way these guys practice and improvise is the main takeaway for me. Constantly evolving, never giving up or being fearful of the difficult work or emotionally challenging situations. I have more respect for these artists than I could convey in words but they represent the high mark for me in terms of dedication. And I always want that same spirit in my own work as well.
I was drawn to making double exposures with film almost as soon as I started shooting on a regular basis. This comes directly as an inspiration from the experimental cut up work of William Burroughs and Brion Gysin. Deconstructing a painting or text through the use of randomly cutting up words or visuals to form a new work or making clear a previously unexamined aspect of an existing work. Personally I can't think of a better explanation of a double exposure. They provide a way of getting yourself unstuck when you're feeling like you're in a rut. I enjoy making double exposures as often as possible, mostly because it's a lot of fun.